Everything you need to know about BACS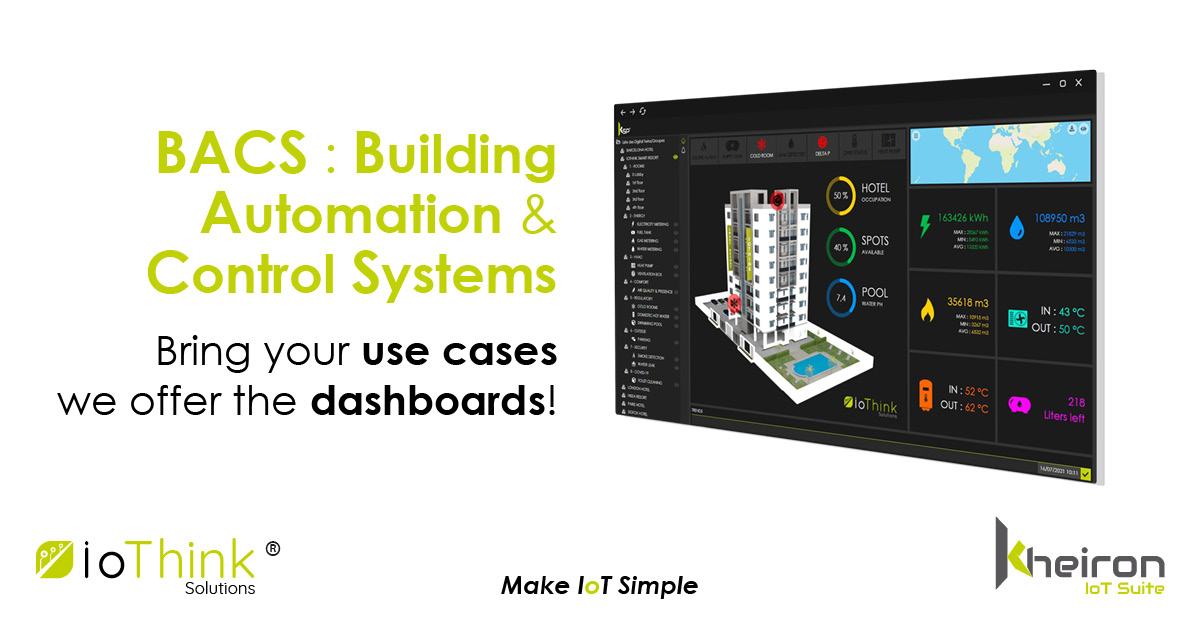 Here is a little reminder for all our followers impacted by the French and European legislations regarding energy efficiency in tertiary buildings:
As you may already know, the "BACS Decree" came into force a couple of months ago and it requires the implementation of a building automation and control system (BACS), by January 1, 2025.
This new standard concerns all non-residential tertiary buildings, for which the heating or air conditioning system, whether or not combined with a ventilation system, has a rated power greater than 290Kw.
What are its objectives?
– Track and analyze energy consumption data;
– Adjust in real time the consumption of technical systems according to the needs;
– Alert operating managers of potential consumption drifts, in order to avoid additional costs.
For which technical equipment?
– heating, cooling and ventilation of premises;
– production of domestic hot water;
– integrated lighting;
– building automation and control;
– on-site electricity production of a building.
Thanks to its KHEIRON platform, IoThink Solutions helps you solve all these problems!
We invite you to browse the use cases on our website to learn more about the full range of our possibilities.
More information about
KHEIRON IoT Suite