Welcome to our 3 new recruits in the IoThink Solutions team!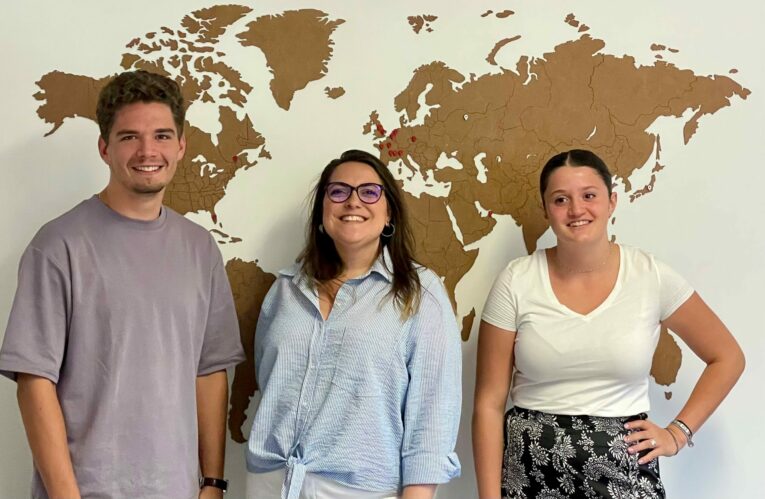 ➡️ Left to right: Elio, Lucile and Roxane
The IoThink Solutions team continues to grow in order to better support its customers with the implementation of their IoT projects. So, we are pleased to welcome 3 new talents to the IoThink Solutions team:
Roxane joined the team in July as an administrative assistant to assist Olivia in the administrative management of the company which includes the daily office management, the follow-up of accounting but also the management of HR. She is a work-study student in BTEC Higher National Diploma in management of small and medium-sized organizations.
Lucile has recently joined us as Marketing and Communication Director. She works closely with the entire sales team to achieve its objectives. She also contributes to the development of the IoThink Solutions brand. She has over 7 years of experience in the field of marketing and communication, with already several experiences within the tech ecosystem.
Elio has just joined the team as an IoT Project Manager in a work-study program in electrical engineering and industrial computing at the Nice Côte d'Azur University. He comes to reinforce the production team managed by Antoine. The production team takes care of our customers in all stages of their IoT platform project: design, integration, management, training, and support.
🎉 We are thrilled to have them on the team! 🎉
More information about
KHEIRON IoT Suite