District Heating Network project for the City of Blois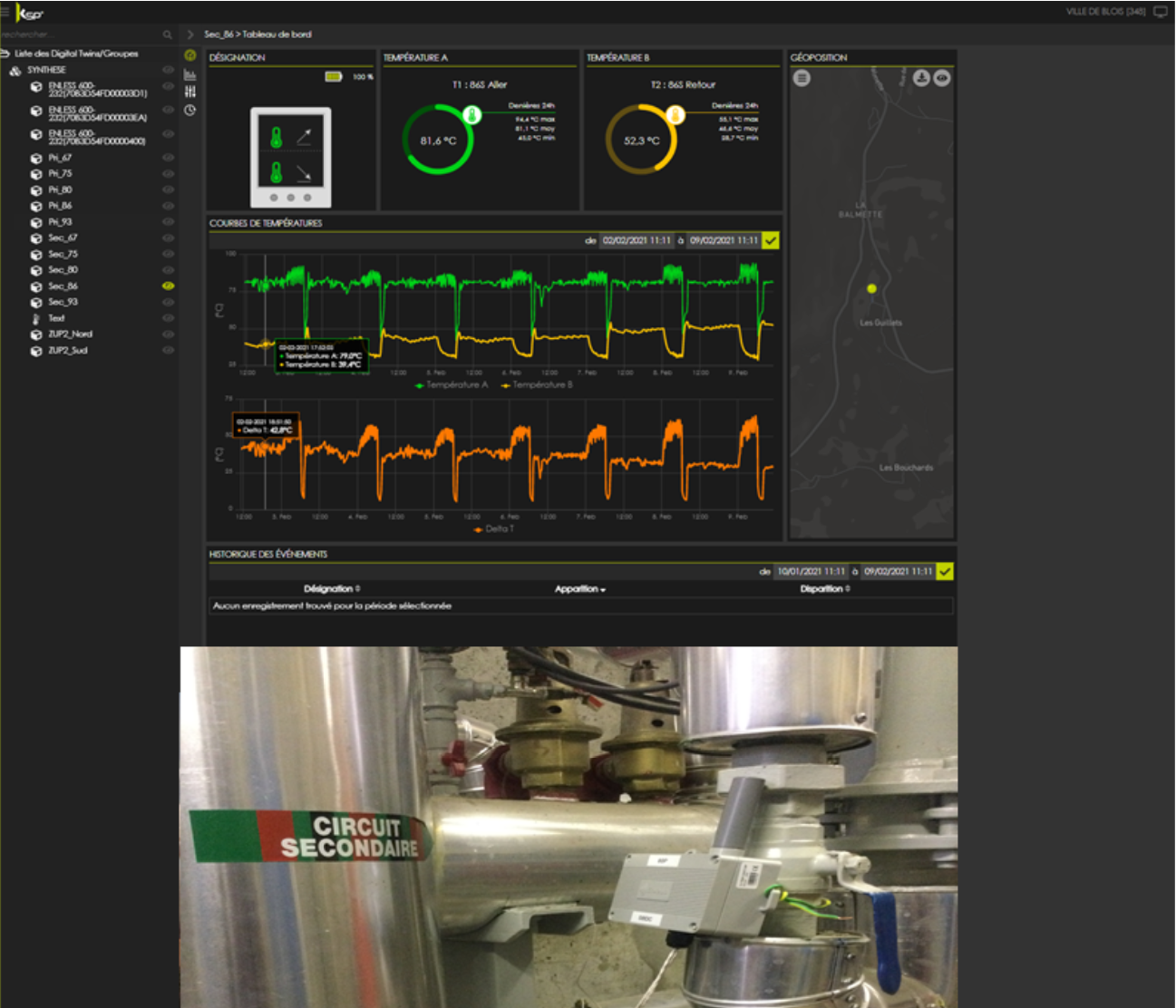 IoThink has recenly worked with the urban heating department of the City of Blois in France to optimize the district heating network of the whole town and reduce heat loss.
Originally, a technician would go onsite only once a month to perform temperature readings.
Now, the urban heating service can monitor remotely the temperatures of the city heating system by receiving data automatically every 10 minutes !
For this project, Enless Wireless temperature sensors (dual probes) have been connected to the heat circuit of the sub-stations of Blois.
The technology selected here is the LoRa public network operated by Orange Live Objects.
Here are the benefits of this IoT solution:
Limited public heating expenses;
No need for on-site data collection;
Time and human resources saved;
Increase in data frequency and accuracy.
More information about
KHEIRON IoT Suite