KSP Web
An IoT platform where you can connect it all.
Monitor, analyze and control your fleet of devices and equipments through our innovative and user-friendly interface. With KSP Web, make the most of our agnostic IoT platform to remotely supervise all your sensors, gateways and machines.
Optimize the management of your equipment and get the best of your data at a glance.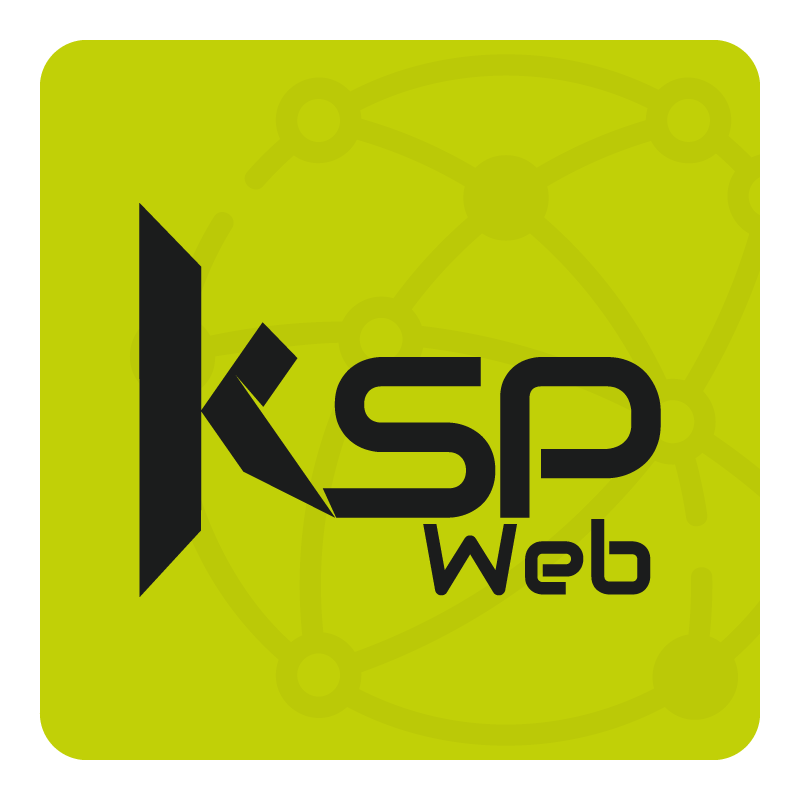 Control your devices and analyze your data in one place
Quickly deploy your devices and use cases
Connect devices from multiple endpoint networks.
White labeled platform to make it like it's yours
All the powers of real-time data collection.
The IoT platform have been designed to connect all kind of device and display your data on customisable use cases. There is plenty of possibilities to create your dashboard : create complexe calculation, exploit historical data, trigger events, define threshold, track devices on real-time map and much more !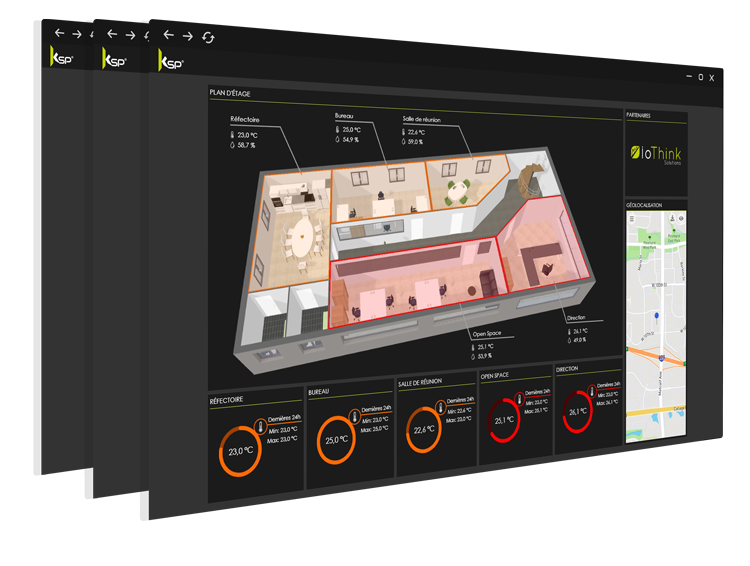 Trends, tables and synoptics
The IoT platform display your data with the best added value to have the best user experience.
Reports : PDF, Excel files & csv 
Export reports of your data with KSP web and receive it by email each week, month…
Real-time & historical tracking  
Follow your equipment on maps, create geofence and alarms to monitor your equipments.
Remotely control your machines  
Send commands through KSP Web and save costly on-site interventions.

Email and SMS alerts  
Receive real-time notifications when your device detect something wrong.
And much more !  
Create group view for your fleet, analyze device status, customize your dashboard…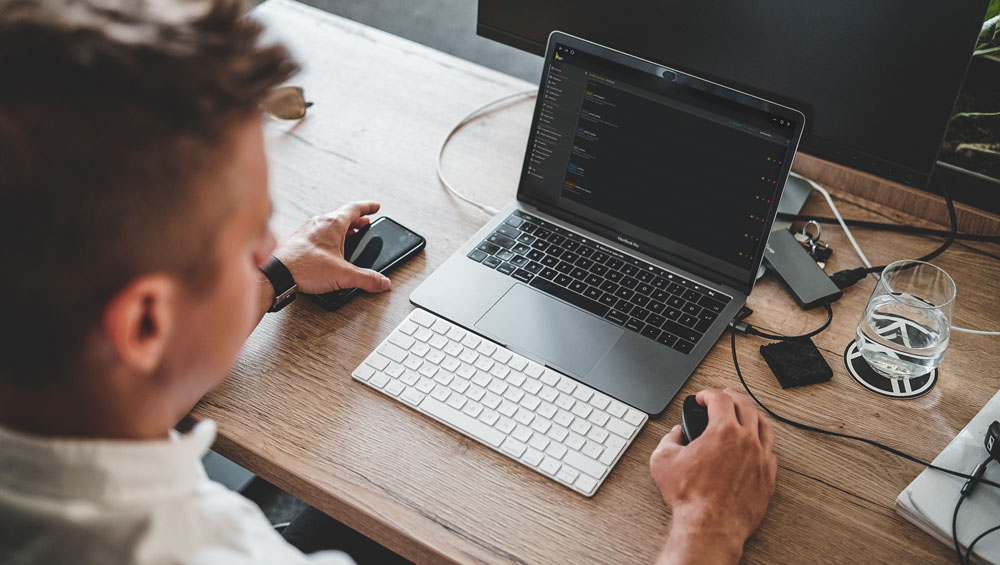 Manage your administration in one place.
We have built a strong and efficient administration panel to let you manage your users, devices and licences directly on the IoT platform.
Manage users and access rights
Add new users easily, define what they
can do and see. Create new access rights 
for new devices all by yourself.
Keep track of your clients licenses
Manage device licenses in one place : 
add new ones, renew expired one an
be alerted before the end.
On-calls and notifications
Create specific on-calls for your
employees and manage who will receive
notifications based on their status.
Connect your entire fleet of device
Add all your devices very quickly with
our mass deployment tool and connect 
them from multiple endpoint networks.
20
+
endpoints
70
+
white label deployed
800
+
public decoders
White labeled
IoT platform
Our IoT platform integrates a complete white label if you want to have your colors on KSP web and mobile. There is a lot of possibilities to customize KSP web and make it like its yours. Discover what you can do below :
Customize logos

Add your colors

Change login and welcome page

Edit email signature

Use your domain name
Endpoints for our
IoT platform
On KSP Web, you can connect your sensors and equipments through multiple ways. We have implemented the most common network operators and IoT cloud services, but we are working to add new all the time. Moreover, if you need, you can connect your devices with MQTTS or HTTPS.
More information about
KHEIRON IoT Suite