Come and meet IoThink Solutions at IOTSWC 2023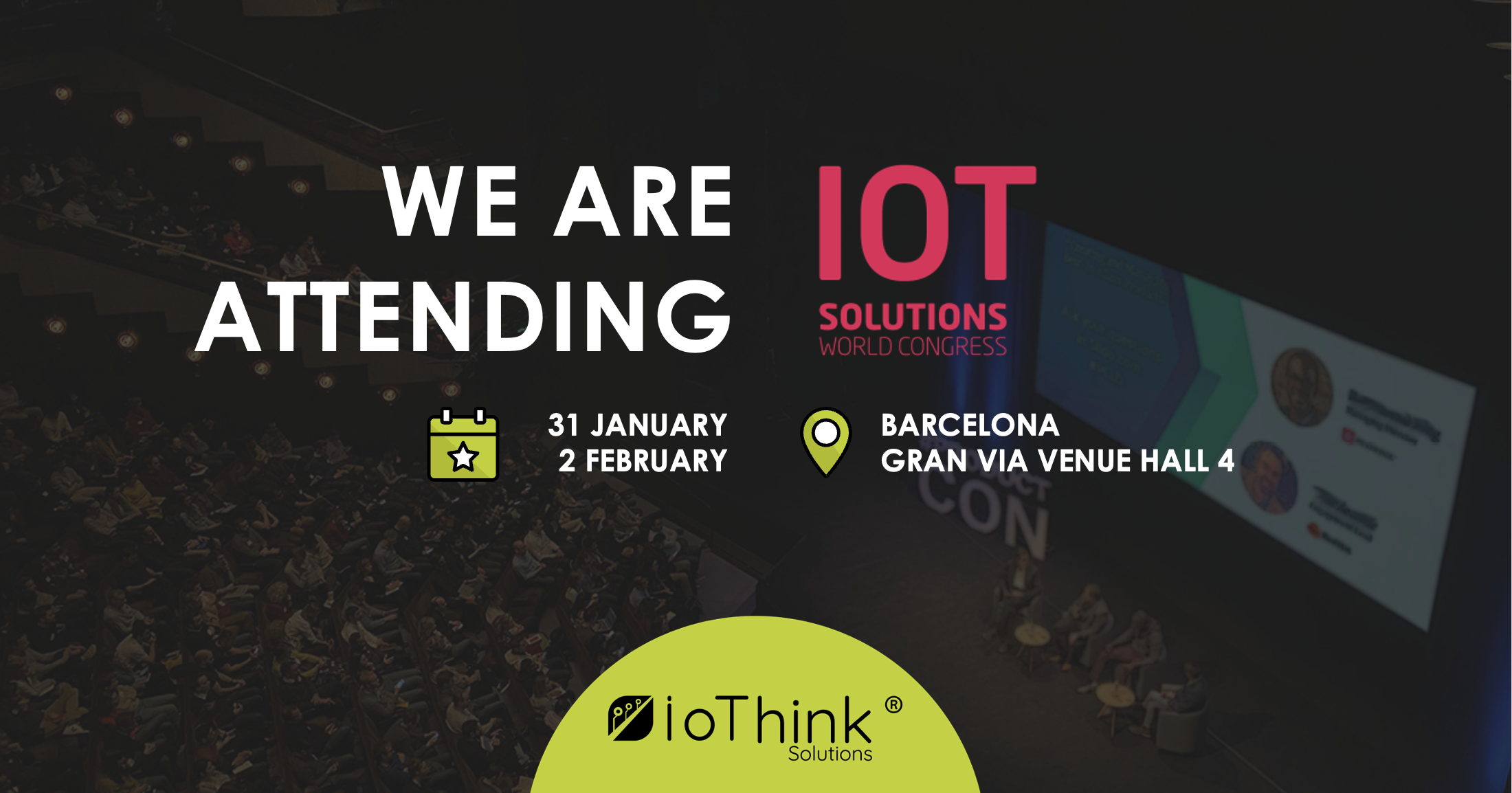 Next Tuesday, January 31, 2023, is the seventh edition of the IoT Solutions World Congress (IOTSWC), the leading international event dedicated to the digital transformation of the industry. The IOTSWC brings together 330 exhibitors and more than 250 experts to highlight the importance of digital transformation for a more efficient and sustainable industry.
This show brings together the most influential players in the market and focuses on topical technological themes: industrial IoT, Artificial Intelligence (AI), Digital Twin, Edge Computing, Augmented Reality (RA), 5G.
Meet IoThink Solutions at the IoT Solutions World Congress 2023. Meet Jean-Philippe Chouika, IoThink Solutions Sales Manager to learn more about our end-to-end IoT platform. Kheiron IoT Suite is the perfect solution for all your IoT projects. It is designed to be fast, agnostic, easy to use and ROI generated for our customers.
IoThink Solutions is a software company specializing in IoT/M2M platforms and an expert in integration. Launched in 2016, IoThink Solutions has created the most innovative IoT solution to control your devices, monitor your device fleet and analyze your data. Kheiron IoT Suite is the end-to-end IoT platform. It is the complete solution that allows you to create your own dashboards and use cases, connect all your devices, sensors, machines, collect all the data from your devices and analyze this data in a single tool. Finally, our IoT solutions can integrate with your existing software and systems and provide APIs for other services to access data.
Discover the different tools that make up Kheiron IoT Suite:
IoThink Solutions has also developed Kheiron IoT Hub, which allows you to connect all kinds of devices: sensors, machines, databases, etc. with arbitrary connectivity: LoRaWAN, LTE-M, NB-IoT, Cellular, etc. then to collect all your data in an interoperable and agnostic IoT Hub to finally send it to specialized or expert solutions (ERP, BI, CRM, CMMS, …).
+6,000 professionals use our IoT solutions every day. From SMEs to large groups, we offer solutions that best meet the needs of your business.
Book a meeting with us to learn how we can support you in your IoT projects:
More information about
KHEIRON IoT Suite