IoThink Solutions technical team has decoded several sensors from Enginko SRL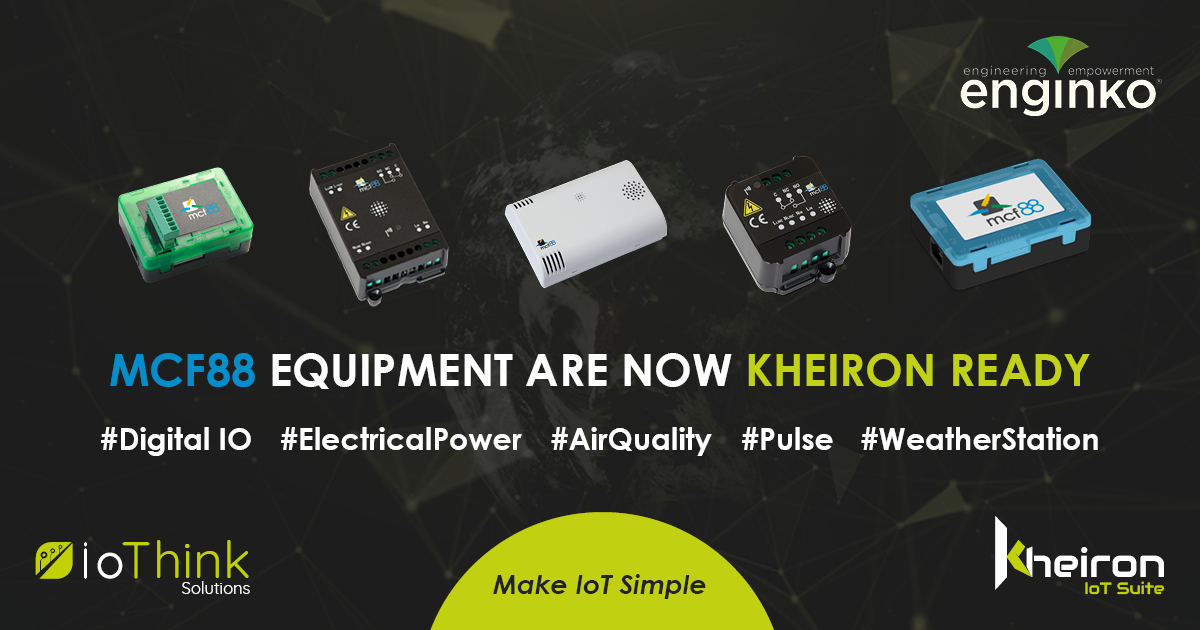 [ Integration IoThardware ]
Our public library of devices on Kheiron keeps on growing!
The IoThink Solutions technical team has decoded and integrated several sensors from enginko srl including the last MCF-LW20WXX, MCF-LW20LXX and MCF-LW20LTXX.
The Enginko solutions can address various use cases such as: indoor air quality, water treatment, weather station, light, pressure, and many others.
Enginko (formerly mcf88) is a company that specializes in IoT devices (battery, ultra low power and powerless in LPWAN, LTE, NB-IoT and wireless technology), but also in their research, development, design and production.
More info: https://enginko.com/en/
Contact IoThink to learn more about IoT solutions: https://iothink-solutions.com/iot-platform-kheiron/
More information about
KHEIRON IoT Suite