Netvox devices integrated in our IoT platform Kheiron !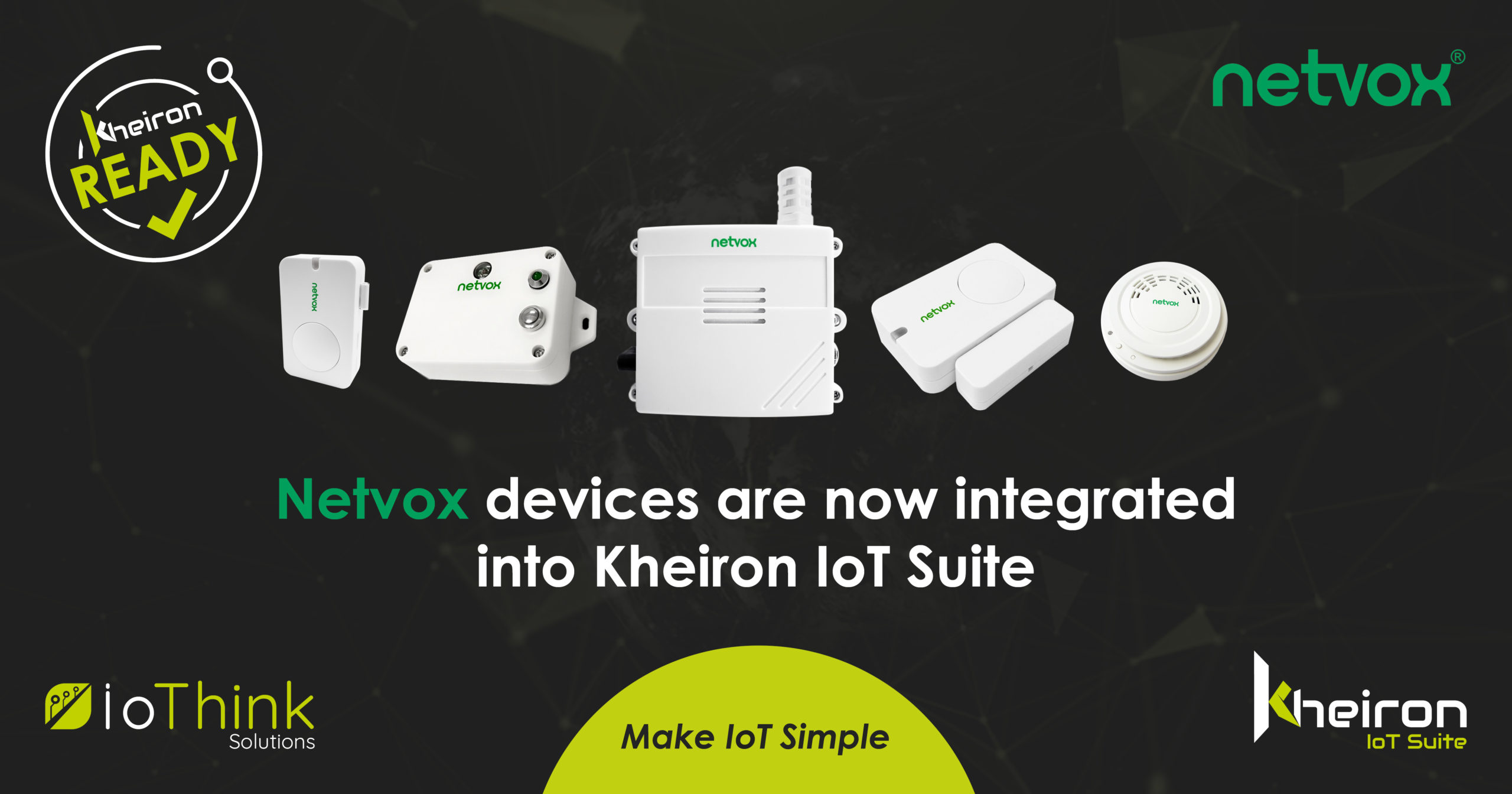 You can now find the entire range of Netvox Technology Co., Ltd. devices in our IoT platform: Kheiron!
Founded in 1996, Netvox Technology Co., Ltd. is a leading IoT solution provider that specializes in manufacturing and developing wireless communication products and solutions.
The IoThink Solutions technical team has integrated +70 Netvox sensors to help you address a large variety of use cases including:
– temperature;
– humidity;
– presence;
– light;
– CO2;
– water leaks;
– motion;
– vibration;
– etc.
Learn more about our new partner: http://www.netvox.com.tw/index.html
More information about
KHEIRON IoT Suite