Our new product : Kheiron IoT Hub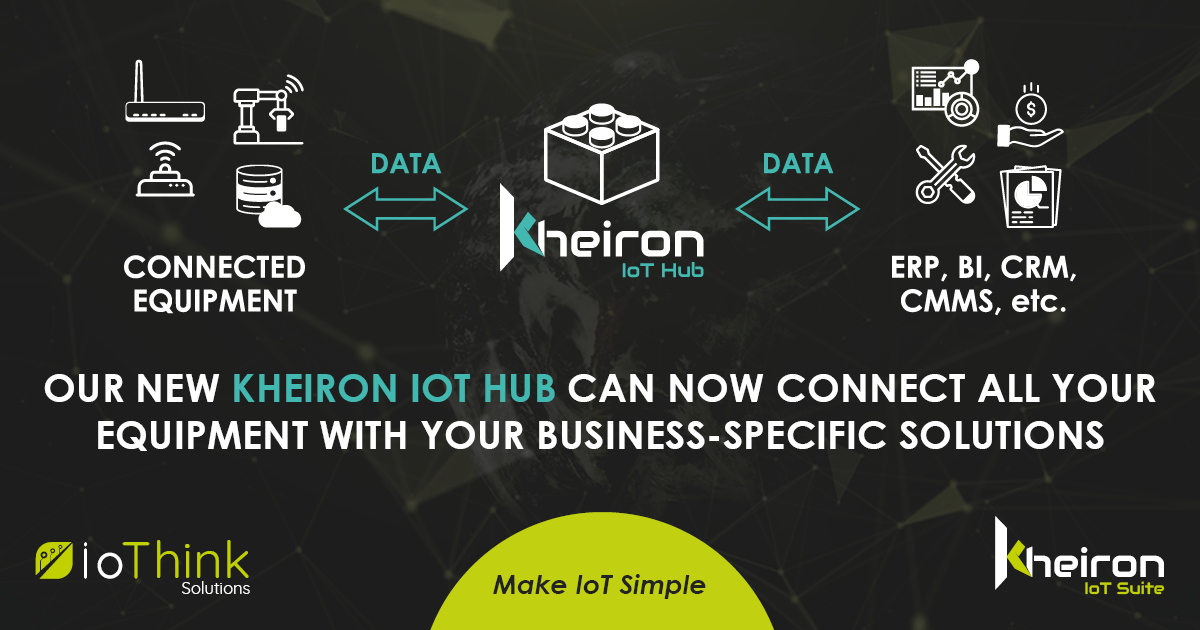 In January, during the 2022 edition of CES Las Vegas, IoThink Solutions launched its new IoT solution: Kheiron IoT Hub.
Our IoT Hub can be used as a middleware, allowing platform editors and integrators to connect multiple devices and equipment as well as manage data flows from different sources in order to interconnect them with internal solutions, in a single data format.
From now on, the Kheiron users can collect all their IoT Data in one single hub. The data is now at the service of their business strategy.
Learn more about Kheiron IoT Hub: https://iothink-solutions.com/iot-hub/"
Or contact us to talk about your IoT projects: sales@iothink-solutions.com
More information about
KHEIRON IoT Suite