Join IoThink Solutions at IoT Tech Expo Europe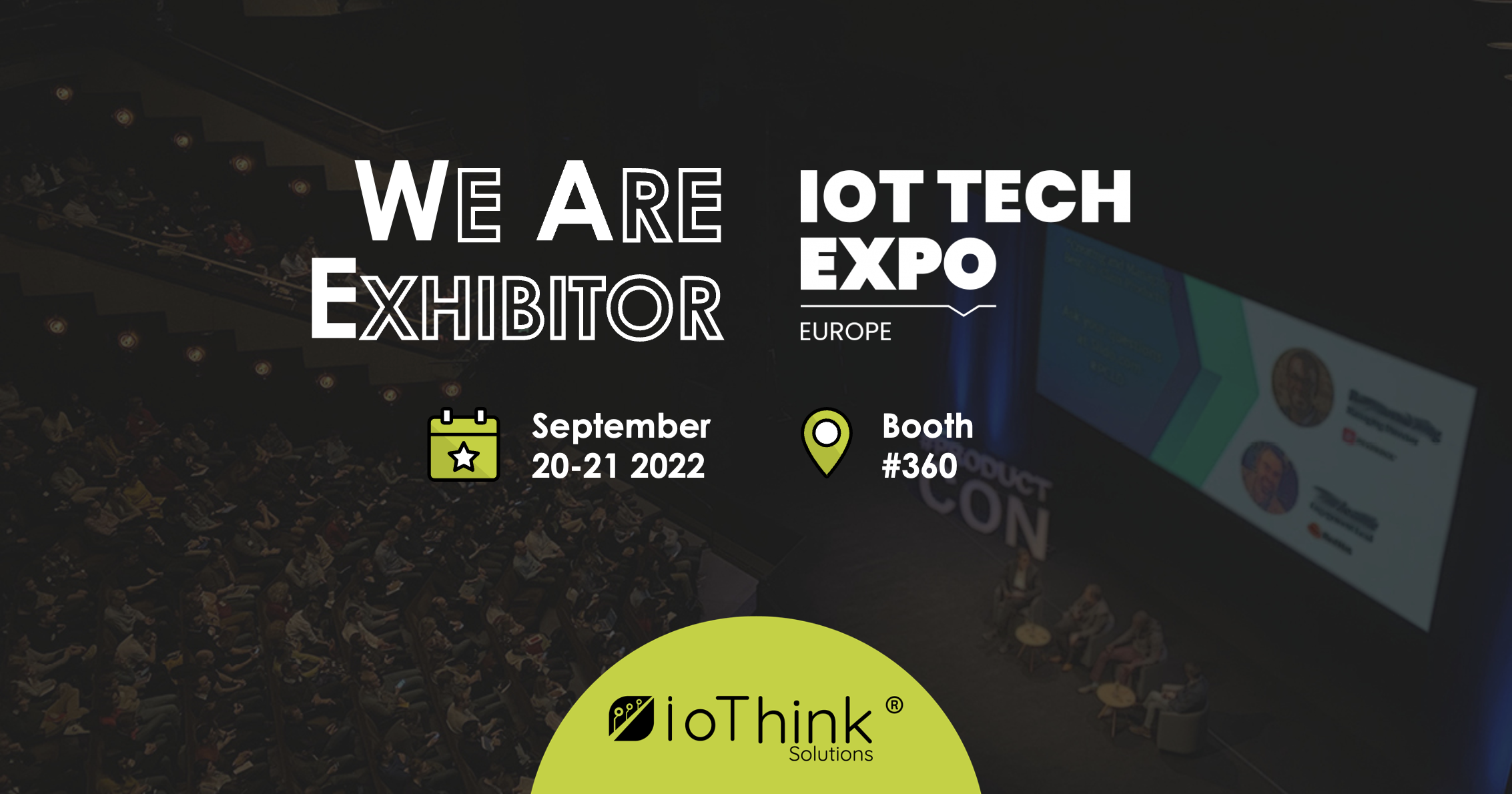 We're excited to announce that IoThink Solutions is exhibiting at the upcoming IoT Tech Expo Europe at the RAI in Amsterdam on 20-21 September 2022. The event and conference will showcase the most cutting-edge technologies and provide insight from over 250 speakers sharing their unparalleled industry knowledge and real-life experiences.
As a valued part of our community, we would love for you to join us at the event, and so we've been given the opportunity to invite you to attend for free. Meet us on booth #360 to discover and assist to live demos of our all-in-one IoT platform, Kheiron IoT Suite. We will give you an overview of its business innovations: dashboard studio, device and endpoints library, web and mobile IoT platform and some of the platform features such as the multi-tenant function or the admin console, etc.
The expo will host 6 co-located events covering IoT, AI & Big Data, Cyber Security, Edge Computing and Blockchain, with 5,000 attendees expected to attend, including IT decision makers, developers & makers, OEM's, government and council officials, automotive exec's, operators, technology providers, investors, venture capitalists and many more.
This year's conference agenda consists of two days covering enterprise applications of IoT. Some of the subjects will include:
Developing Operations with Digital Twins
Digitalisation and Automation for IIoT
Next Level Safety & Reliability Performance in Operations through IoT
IoT and Data Connectivity – Optimizing through Insights
Creating Sustainable Tech for Smart Cities
Creating Immersive Experiences with 5G
Connectivity for Resilient Smart Cities
Schedule a meeting with our team to discuss your IoT project :
We look forward to seeing you there!
For more information about the event, including all ticket options, visit: https://www.iottechexpo.com/europe/
More information about
KHEIRON IoT Suite