Meet IoThink Solutions at SCS AI & IoT Exhibition Day 2022 and participate in Demos, Presentations & Networking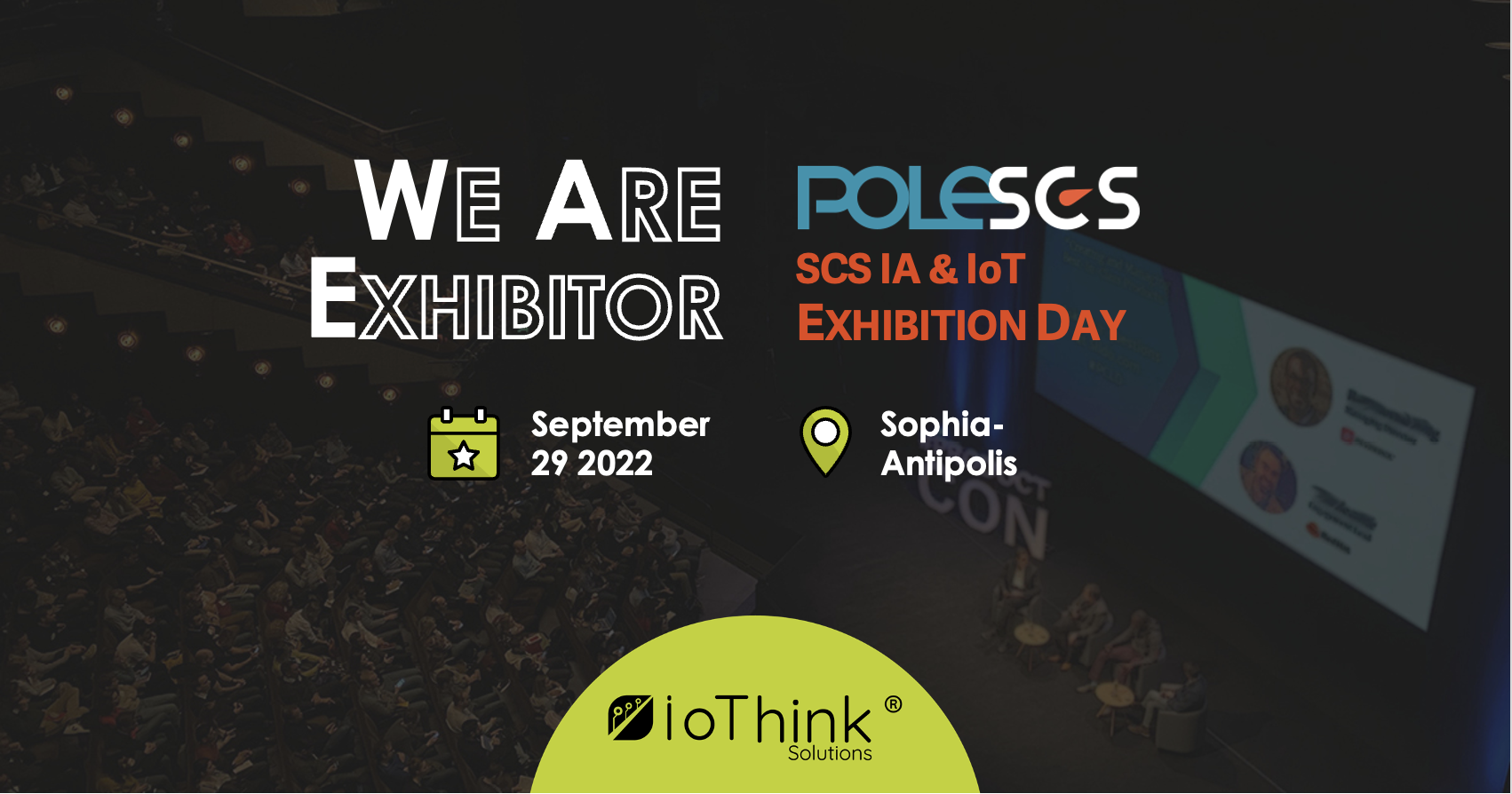 IoThink Solutions will be exhibiting at SCS IA & IoT Exhibition Day on September 29, 2022. Meet us and learn more about our end-to-end IoT platform. Our KHEIRON IoT Suite is the best solution for all your IoT projects and more. It is designed to be fast, agnostic, easy to use and profitable for our customers. IoThink Solutions will also be speaking at this event on the theme "IoT serving data, data serving AI, AI serving strategy".
IoThink Solutions is an international software editor focused on IoT/M2M platforms and integration. Founded in 2016, the company develops the most innovative IoT solutions to control your devices, monitor your fleet and analyze your data. Called the KHEIRON IoT Suite, this IoT toolset includes:
KHEIRON Studio: An intuitive Integrated Development Environment (IDE) for creating your own use cases and accessing a common library of devices and dashboards.
KHEIRON Service Platform Web (KSP Web): An interoperable IoT platform for controlling your fleet of devices and analyzing your data.
KHEIRON Service Platform Mobile (KSP Mobile): The KSP web counterpart for mobile devices, available in the iOS and Android stores. It's the perfect tool for sending commands anytime, anywhere.
Over 3000 professionals use our IoT solutions every day. From SMBs to international companies, we provide them with connectivity solutions that best suit their business needs.
Book a meeting with us to learn how IoThink Solutions can help you with your IoT project :
SCS is a world-class competitiveness cluster dedicated to digital technologies.
Created in 2005 in the Provence Alpes Côte d'Azur region in the South of France, it brings together an ecosystem of more than 300 industrial players, large multi-national groups, SMEs and startups, research laboratories and leading universities in their fields. They are working together to develop and market products and innovative services to generate growth and jobs in high growth markets.
More information about
KHEIRON IoT Suite