Smart City Use Case – Parking Management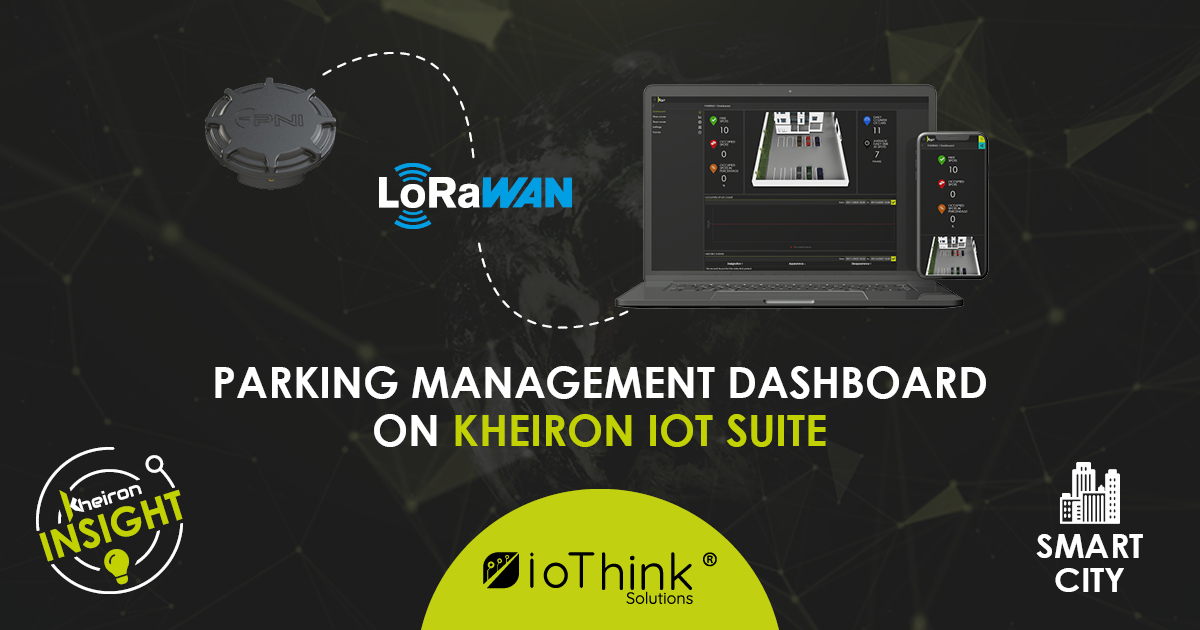 Control your parking spaces via a single smart city platform! Visualize the occupancy rate, manage parking, and offer parking spaces in an underground car park or on streets. Kheiron IoT Suite allows you to improve your users' experience, reduce fraud and optimize parking management.
📌 Uses
– Different types of parking spaces: public, private and private for public use, but also shopping mall or company parking lots
– Count free and occupied spaces in real time to optimize parking spaces and calculate the occupancy rate of parking spaces
– Optimize post-parking fee policies
– Offer new services to parking space users
📌 Features
– Counting of entries and exits
– Measurement of parking time
– Occupancy rate measurement
– Alert system
– Number of free and occupied spaces in real time
– Location of sensors
– Parking map
– Geolocation of spaces
– Sharing of public space
👉 To discover more Smart City use cases here.
More information about
KHEIRON IoT Suite