Smart Building Use Case – Smoke Detection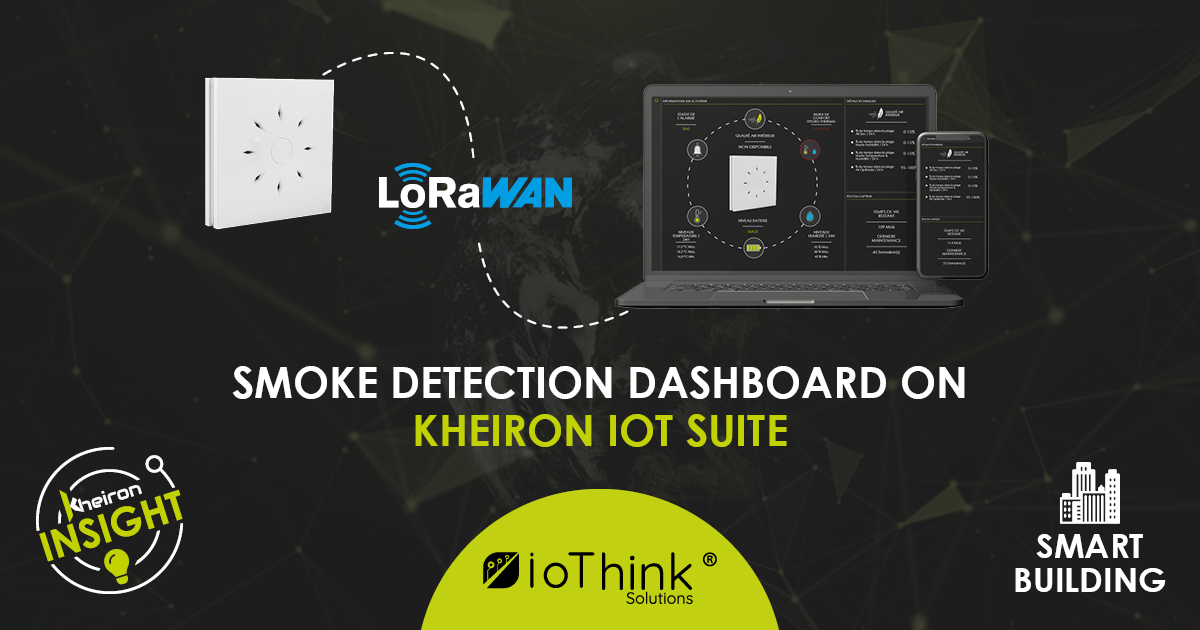 Control your buildings via a single Smart Building platform. Our IoT platform, Kheiron IoT Suite allows you to make your offices communicative very quickly and at low cost.
📌 Uses
– Ensure a secure environment for occupants
– Measure ambient data: temperature, humidity, etc.
– Regulate data according to zones
– Control health and security risks
– Meet regulatory requirements
📌 Features
– Centralized tracking of detectors
– Localization plan: visualization of rooms on a map
– Reactivity in case of intervention: setting of alerts according to customizable thresholds
– Remote alerting: receiving notifications when thresholds are exceeded
– Real-time data monitoring: battery levels in real time
– Possibility of integrating external data
– Data collect & historization
👉 To discover more Smart Building use cases here.
More information about
KHEIRON IoT Suite