New collaboration with Kionect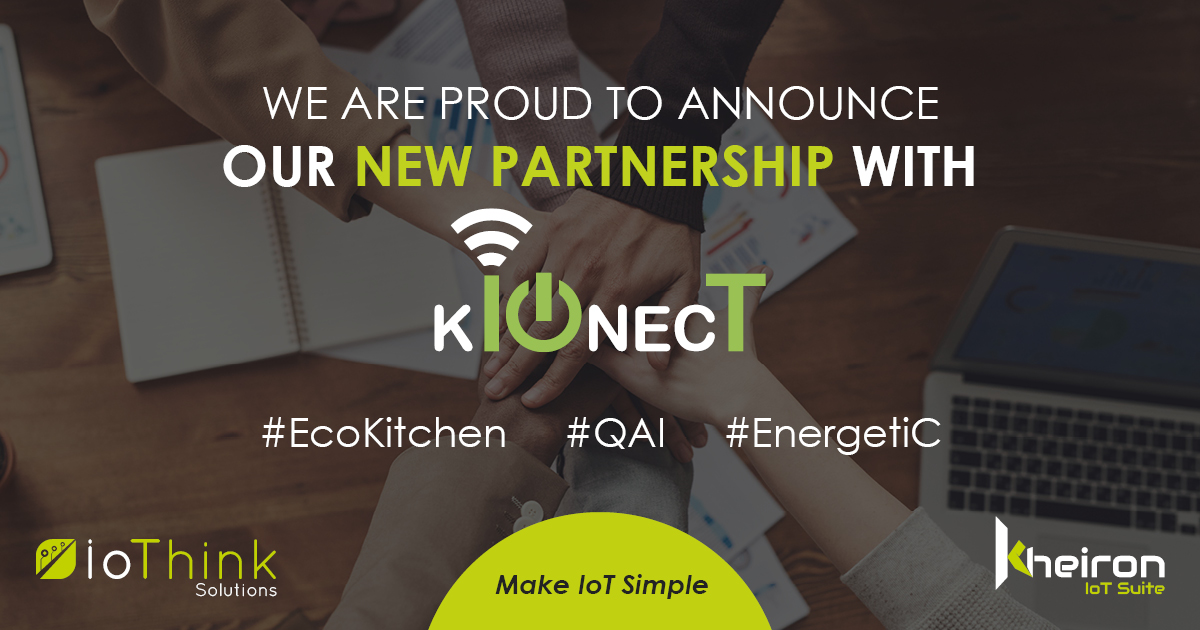 IoThink Solutions is glad to inform you about its new partnership with Kionect !
Kionect is a company created in 2019 by David Cavanna and Stéphane Fabre and specialized in #Indoor Air Quality, #EnergetiC (energy consumption monitoring) and #EcoKitchen (cold chain monitoring).
A bit of Kionect in their own words:
"The 3 main axes of our IoT solutions are :
– Safety aspect: being connected to buildings or installations guarantees better reactivity. Thanks to the IoT and the web platform & mobile apps, the installations are under control, accessible from anywhere.
– Economic aspect: detecting an anomaly, over-consumption, or a water leak. The simple fact of monitoring and managing its fluids allows for energy savings of 5 to 10%. With our solutions, our customers can go into detail, identify energy-consuming areas and therefore the levers of action to achieve greater energy efficiency. By setting objectives, the platform becomes an incentive and supports you in the management of your installations.
– Practical aspect: allows us to provide a personalized service to our clients with customisation and report generation. Repetitive, tedious and non-value-added tasks are processed and automated by the platform. No more unnecessary trips to take meter readings or physical verifications."
According to the Kionect team, they decided to go ahead with IoThinkSolutions because this new partnership allows them to master their solutions and their developments in a very autonomous way.
"Indeed, the tools and services provided by IoThink Solution are complete and in perpetual evolution. We can count on their expertise to bring us always more innovation. Their tools and the perspectives of evolutions were initially what made us want to go further with IoThink Solution. Then the relations that we have built with IoThink Solution have confirmed our choice, which allows us today to have more than a supplier / integrator relationship, a true partnership. With our respective know-how, we can deploy the solutions at a larger scale and address bigger markets." – ensured Stéphane.
Wish to learn more about Kionect ? Click here: https://www.kionect.com/
More information about
KHEIRON IoT Suite