New distribution partnership with Tranter IT in Nigeria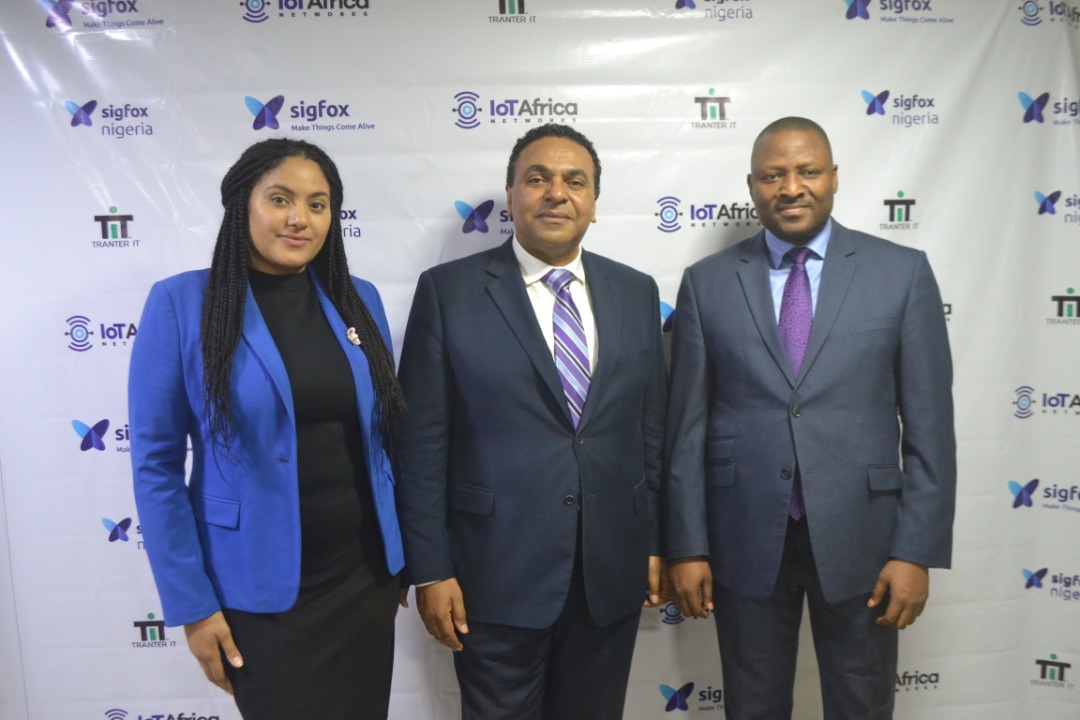 What is Tranter IT?
Tranter IT is a technology services company that specializes in selling, deploying, maintaining and supporting IT and IoT Solutions, Outsourcing Support Services (IT, digital banking, general and proprietary digital technology including banking applications and Insurance software applications), design, installation and maintenance of physical ICT infrastructure, IT Automation, IT Infrastructure Management and Optimization, Disaster Recovery and Cloud Solutions.  Tranter IT is the parent company of IoT Africa Networks Limited. IoT Africa Networks Limited is the Sigfox Operator of Nigeria.What are your goals ? For IoT (Internet of Things), our target is to deploy 100 million IoT devices in Nigeria over the next five years and to create over 10,000 jobs in Nigeria. Tranter IT aims to maintain its position as a foremost industry leader in the Information Technology and in the Internet of Things (IoT) sector in Nigeria? We are positioning ourselves to be a major player in enabling, servicing and supporting the Digital Economy of Nigeria and Africa. We strive to deliver high quality services, service levels of 99.99% and to achieve excellent customer satisfaction. Generally our goal is to deliver the best technology solutions to businesses on multiple platforms and to multiple industry verticals.
How the partnership with IoThink Solution can help you grow your business?
The partnership with IoThink solutions will assist our business and clients in the presentation of raw data coming from devices and the Sigfox cloud to more readable information which will guide decision making in businesses.
Why did you decide to move forward with IoThink Solutions?
We decided to move forward with IoThink because their solution is simple, well designed and functions excellently. The IoThink Platform is very user friendly and easy to understand by anyone and everyone.
Which markets are your main targets?
Our target markets are Oil & Gas, Logistics, Banking, Insurance, Manufacturing and Security.
What are your company's aspirations?
The future looks very promising for Tranter IT and its subsidiary, IoT Africa Networks Limited – the Sigfox Operator for Nigeria. Also, IoT (Internet off Things) in Nigeria and Africa in general has tremendous potential; the market is still yet untapped, so as we push into various markets we are confident because  the feedback so far is excellent therefore we are very optimistic.
What are your best assets for success?
Our best asset for success is our positive and caring attitude towards all our customers and our determination to deliver value to them.  Next is our tried and tested service delivery models, progressive human capital management and development policies,  our staff strength of about 350 with over 270 engineers and technical support staff. We have an excellent track record in all the verticals that we play in and have a great client list that we have acquired over the last 15years of our existence. Our ever growing network of channel partners (over 60 companies), the continuous training of our staff, to equip them with the necessary knowledge and skills, gives us a substance that drives us towards a very promising and exciting future. Perhaps what is most important is our belief that we have a significant role to play in the development of Nigeria, and we have decided to forge ahead, contributing to the growth of the GDP of Nigeria through the introduction of new technology, the delivery of technology Solutions and Services, and apply the best human capital development strategies. Basically Tranter IT and our partners, like IoThink, are our best assets for success. We believe in ourselves and in the future.
More information about
KHEIRON IoT Suite