New collaboration with Solid State Supplies in the UK!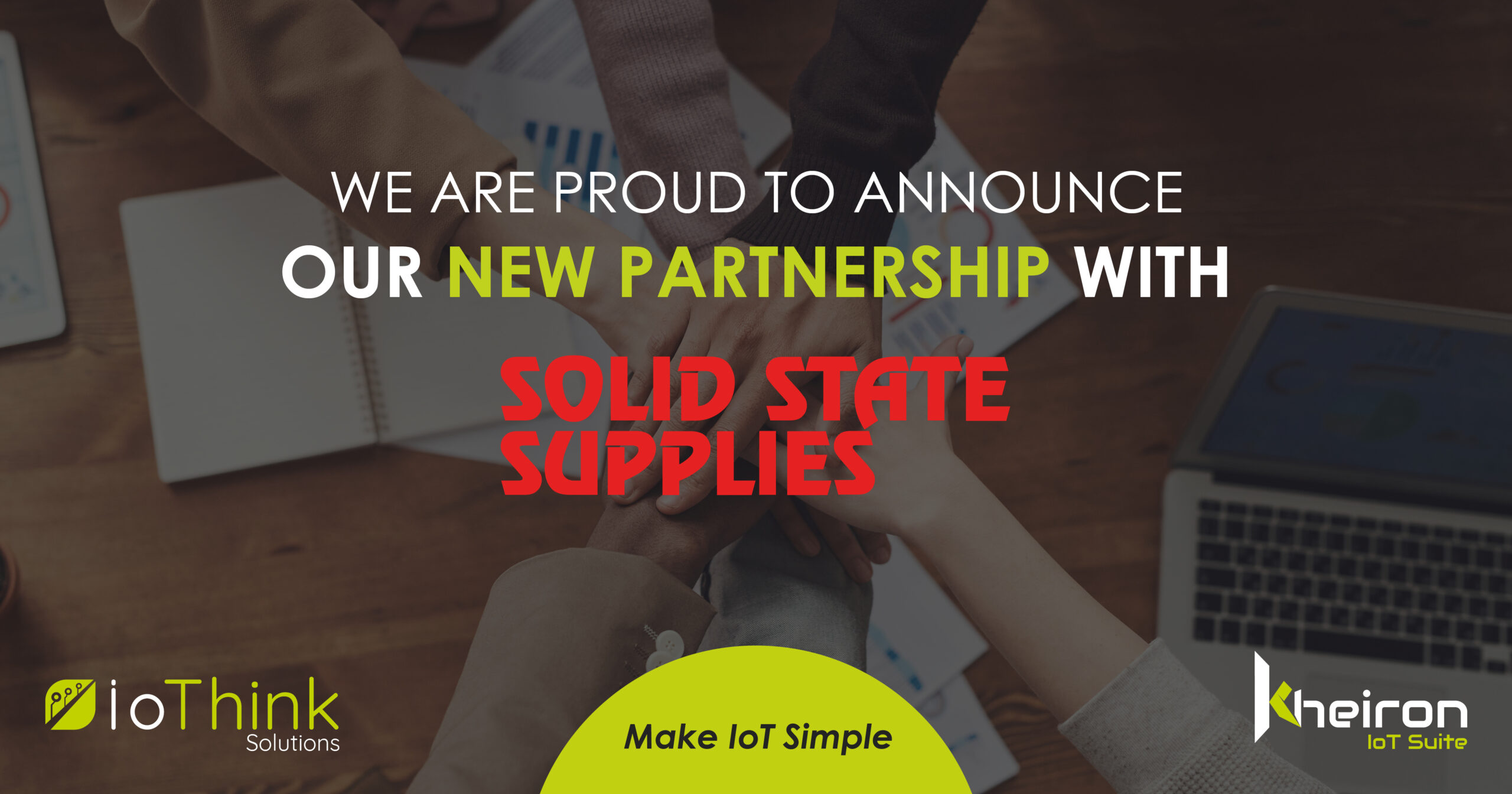 Company profile
Solid State Supplies (part of Solid State plc) is a technical, franchised distributor serving the UK electronics community.
We sell semiconductors, related components and modules for embedded processing, control and communications (both wireless and wired), power management, and LED lighting. Focusing on products from a limited number of suppliers, we understand their products in depth and offer customers outstanding levels of commercial and technical support.
We have particular expertise in high-reliability components for mil/aero applications, and end-to-end IoT solutions using modules, finished products and cloud connectivity.
What are your goals?
Solid States Supplies set an objective to be considered the IoT supplier of choice for both our customers and our suppliers for the UK. Our expertise in electronic design, including power, radio frequency and wireless communication for nearly 40 years, means Solid State Supplies are considered one of the most trusted suppliers to leading UK technology companies. As these same companies make the move from products to connected products and realise the potential of IOT, Solid State Supplies will continue to be the go-to supplier for consultation, design and supply of hardware, software and services.
How the partnership with IOThink Solutions can help develop your business?
Solid State Supplies represents some of the world's leading manufacturers of communication devices, modules, and silicon, we are engaging with customers whose primary business has historically been hardware design or hardware integration. Today, these same customers are now looking towards digital representation of their assets or creating monitoring platforms. IoThink Solutions has expertise in developing digital asset twins, and creating monitoring systems. Solid State Supplies see this being a highly complementary service to the hardware and support we offer. This makes Solid State Supplies the go to supplier for both hardware and IoT software as a service. The best IoT Hardware needs the best IoT software as a service (SaaS).
Why did you decide to move forward with IoThink Solutions?
After meeting with the IoThink team in Paris early this year, and seeing an overview of their expertise, it became clear to our team, that there was an opportunity to work together. The message received was very much in line with how Solid State Supplies engage with our customers. Once service/software was demonstrated, the fit with our leading products lines was abundantly clear – Digi International, Quectel, Microchip, and Silicon Labs all have products that are being used by our customers today for IOT development, the IoThink Solutions platform fits this perfectly.
What are you target markets?
Our history in HVAC, Communications, Military, Medical, Industrial Automation and Consumer Electronics is very strong, and we are seeing these customer taking steps towards IoT or as we'd like to put it: turning a 'product' and turning it into a 'connected product'. These companies can sometimes have a limited knowledge in developing platforms for their customer – or for monitoring their assets – as their expertise lies within hardware. This is where Solid State Supplies and IoThink Solutions' partnership can help.
What are the company's aspirations?
(Mentioned above) we aim to become the 'IoT Distributor of Choice', by supplying more than just hardware and being able to offer SaaS (software design support) being part of the complete solution from Solid State Supplies.
What are your best assets for success?
Our best in class products and services coupled with the people and expertise in house at Solid State Supplies.
More information about
KHEIRON IoT Suite