New connector: PLCnext Technology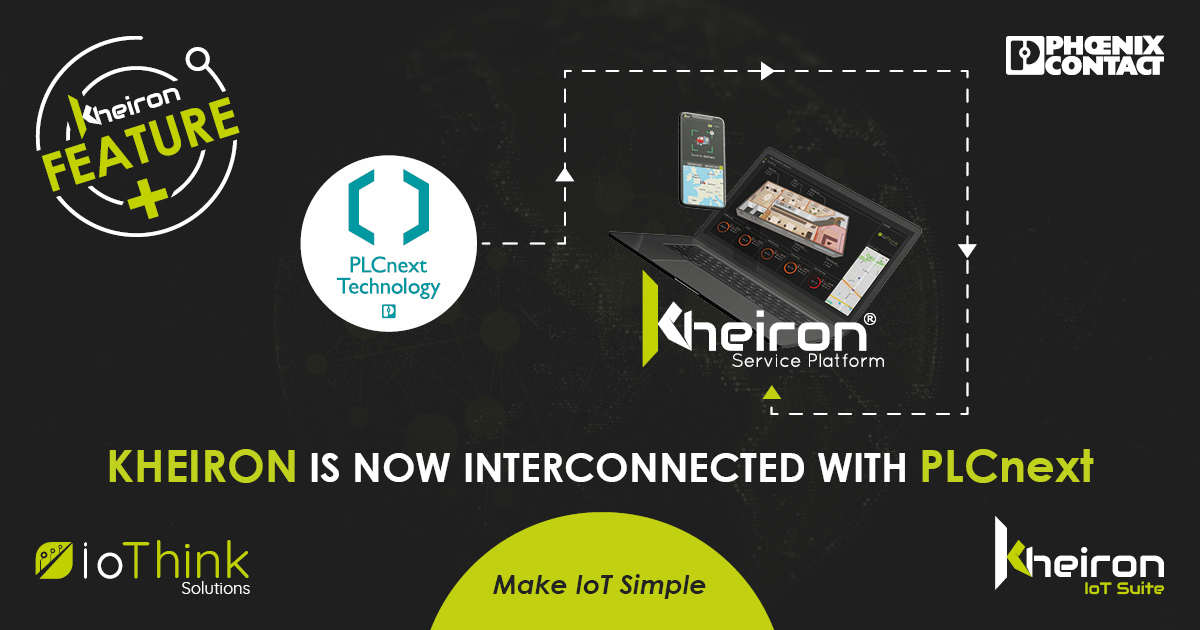 Dear followers,
We are glad to inform you that along with our partner Arcsom, the IoThink Solutions team worked on the creation of a new connector: PLCnext Technology (designed by Phoenix Contact).
The Kheiron platform helps customers monitor and control their industrial equipment through the cloud. And this is where PLCnext comes in: the controller is added to the machine, that is then linked to the app for a complete Plug & Play connection.
Since the creation of this connector, the association between IoThink's IoT platform Kheiron and PLCnext Technology has consistently boosted machine builders and rental companies activities.
Discover more about our new interconnection, by visiting our partner's website: https://arcsom.com/en/cases/phoenix-contact
Or check out the KSP Connector on the PLCnext Store: https://www.plcnextstore.com/eu/app/1471
To learn more about us, simply reach out! https://iothink-solutions.com/iot-platform-kheiron/
More information about
KHEIRON IoT Suite