New devices from Winext/LoRa-IoT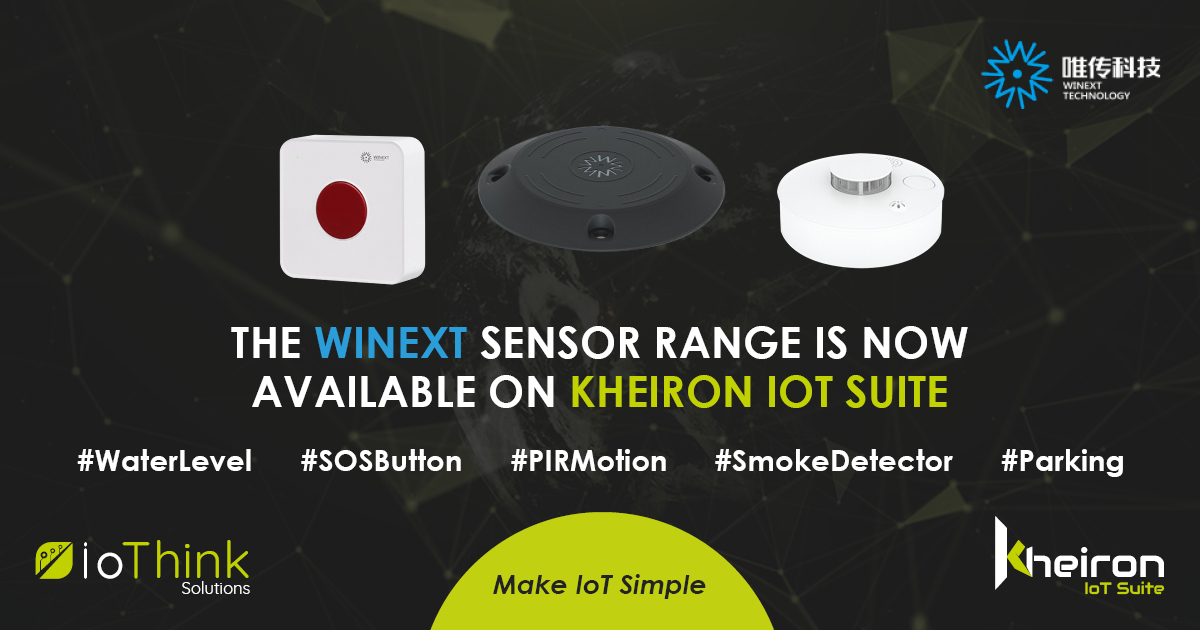 The IoThink Solutions team has now integrated several new devices from Winext/LoRa-IoT.
Winext/LoRa-IoT is an AIoT solution provider. They mainly focus on R&D for IoT and offer a whole stack of IoT products and system solutions. Their core activity serves many market segments such as Smart City, Smart Firefighting, Smart Elevator, Smart Lightning, Smart Parking and many others.
Among the #Winext hardware we have added to Kheiron's public library 11 new #IoTsolutions for: water level monitoring, SOS button, smoke detection, temperature and humidity, car space locator and many more!
Contact our Sales team for further information: sales@iothink-solutions.com
Or check out our website: https://iothink-solutions.com/iot-platform-kheiron/
More information about
KHEIRON IoT Suite