Proximus endpoint available on Kheiron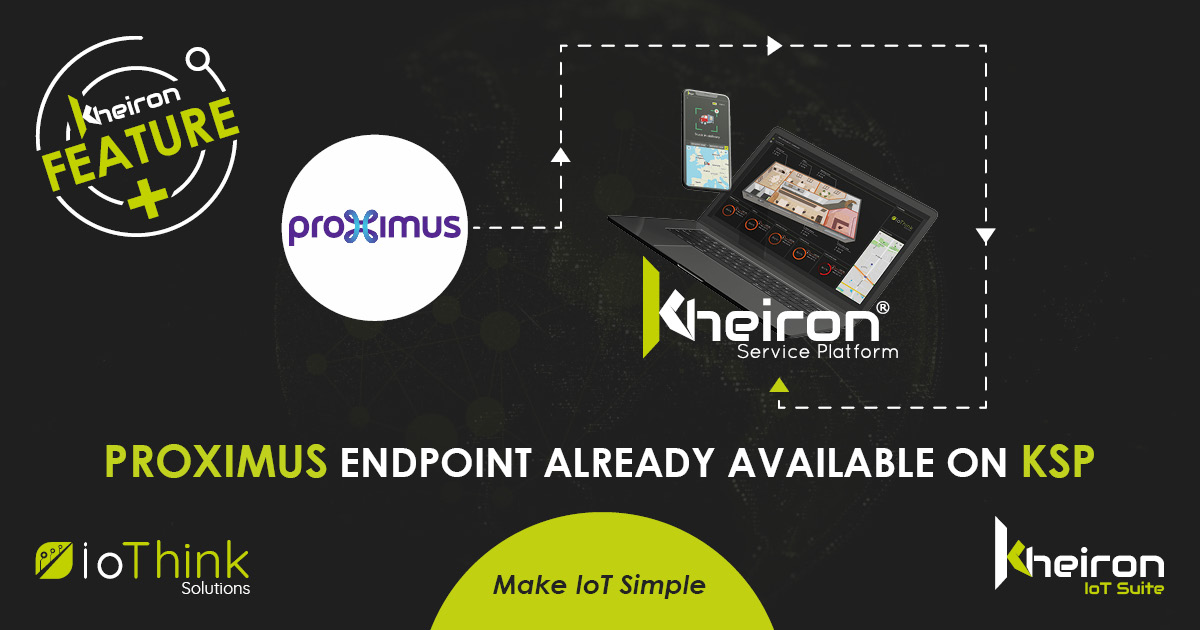 As you probably already know it, interoperability is key for IoThink Solutions and that is the reason why we constantly add new endpoints in our list of connectors on Kheiron.
Just to remind you quickly, an endpoint is a connector we have created on Kheiron Service Platform that eases access to data stored on another platform using a different connectivity type.
The new Proximus endpoint makes it easier for any Proximus My Things user to access and connect their devices via our IoT platform so they do not need to add them one by one.
Curious to know where to find the Proximus connector on Kheiron?
Reach out to us via the following email address: sales@iothink-solutions.com or ask us for a demo through our "Free demo" button, on our website.
For additional info on Proximus, click here: https://www.proximus.be/en/id_personal/personal.html
More information about
KHEIRON IoT Suite