LACROIX Sofrel IoT sensors are integrated into Kheiron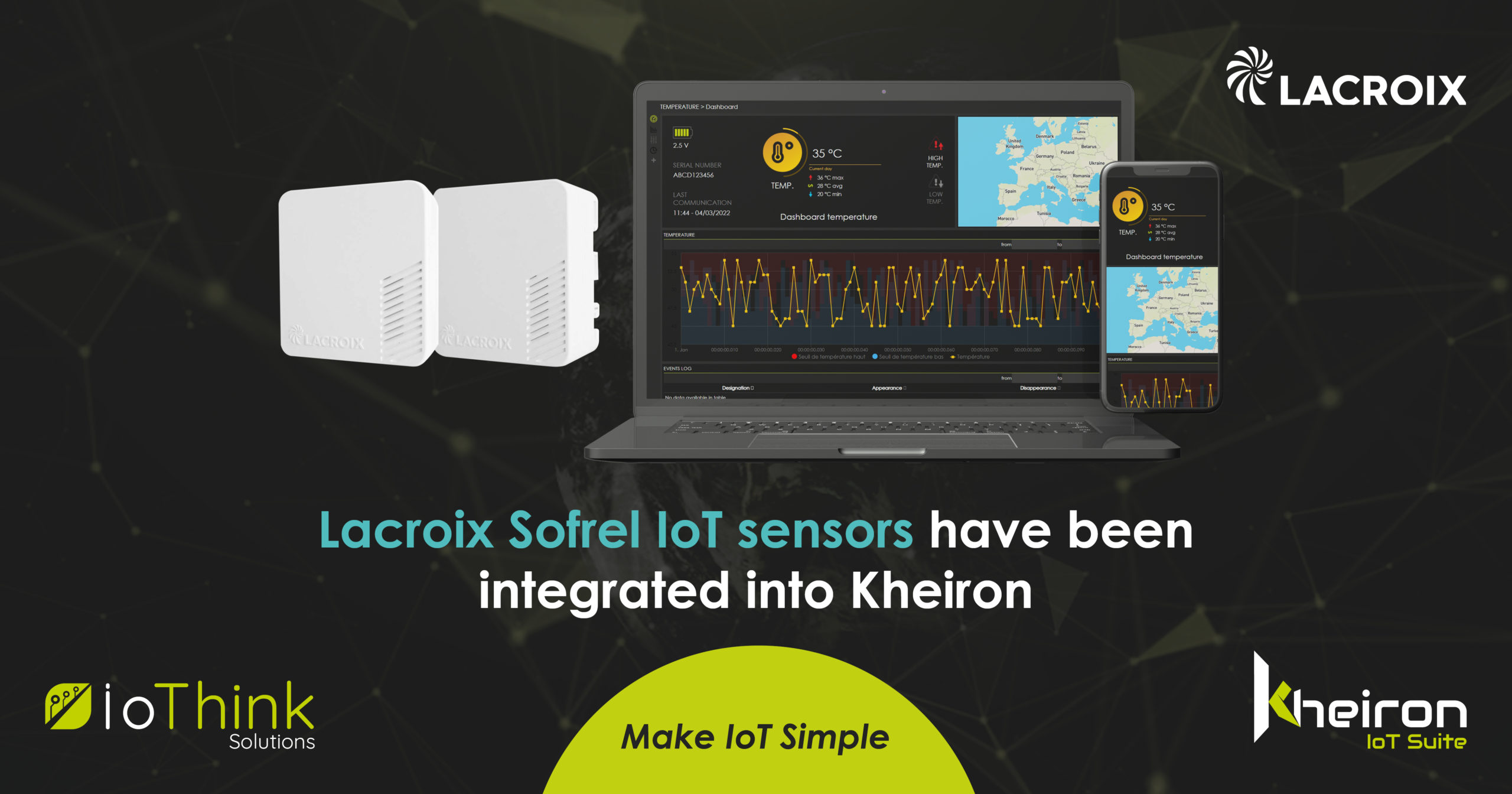 The IoThink Solutions team has now integrated into Kheiron the LACROIX Sofrel IoT sensors.
The SOFREL IoT sensors have been designed by Lacroix to measure outdoor or indoor temperatures and communicate their archives to SCADAs via the LoRaWAN network.
The Sofrel devices can be used in different cases for public and/or industrial buildings:
– hospitals;
– offices;
– schools;
– sports facilities;
– collective housing;
– and many others.
They can also send alerts when thresholds are exceeded, battery levels are low, etc.
Discover more by visiting the Lacroix website: https://www.lacroix-electronics.fr/
For more info about IoThink and its IoT solutions, contact us: sales@iothink-solutions.com
More information about
KHEIRON IoT Suite