AquaMod' Sensor available in Kheiron IoT Suite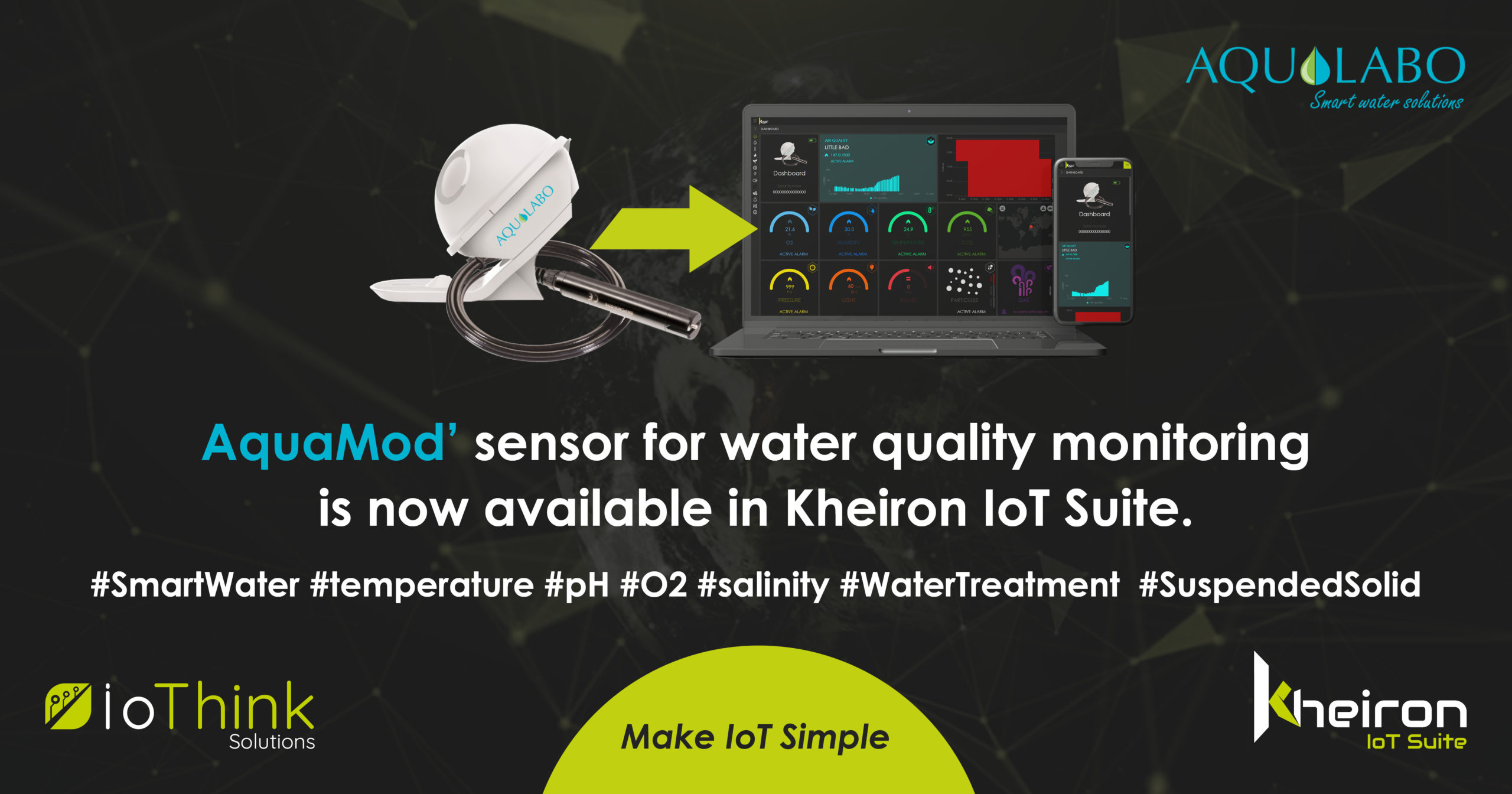 IoThink Solutions continues to add sensors to its publiclibrary of devices and this time we would like to introduce the AquaMod module from Aqualabo!
AquaMod' is a module that allows you to monitor in real time water quality and more specifically helps you gather SmartWater values:
Temperature, Oxygen, pH, Conductivity, Salinity, Redox, and many others.
It can be used in the following application areas:
– aquaculture;
– sewage plant;
– self-monitoring;
– natural water;
– drinking water;
– waste water.
Get more details on AquaMod by checking out our partner's website: https://en.aqualabo.fr/
In case you need assistance with your Smart Water dashboards and/or end-to-end #IoT solutions, contact us directly: sales@iothink-solutions.com
More information about
KHEIRON IoT Suite