Smart Industry Use Case – Machine Monitoring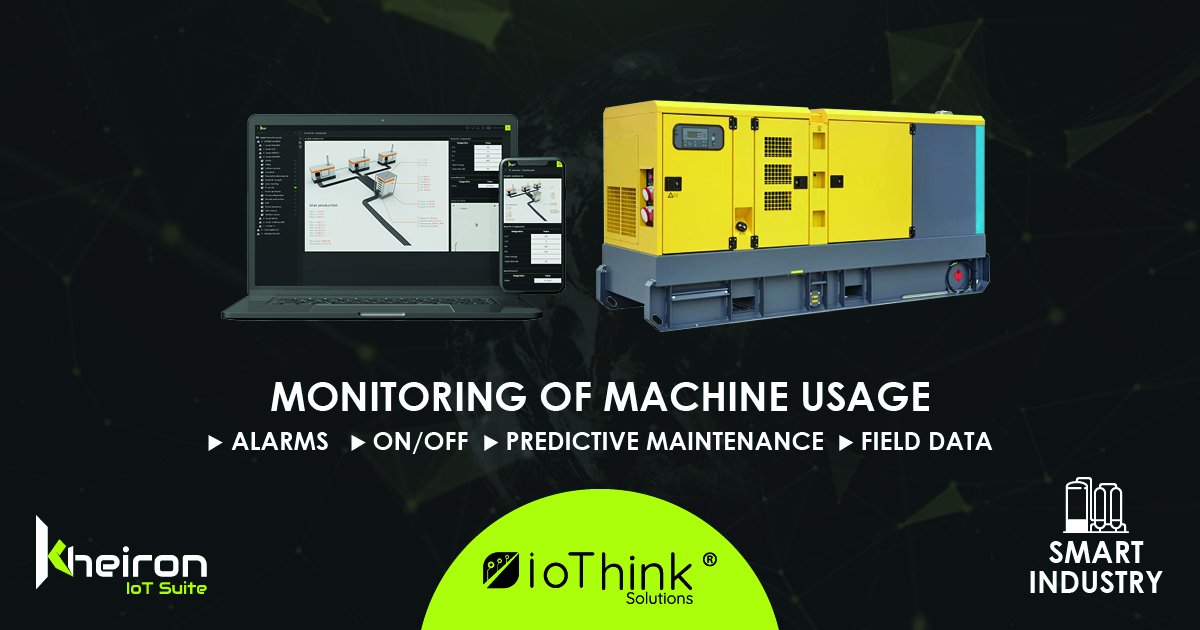 Connect all your machines, increase machine performance, control costs and be informed in real time. Our IoT/M2M Platform, Kheiron IoT Suite allows you to create added value by connecting your industrial machines.
📌 Uses
– Measure the running time of machines on production lines
– Control the sources of energy consumption
– Supervise and manage downtime
– Predictive maintenance and productivity improvement
– Prevent breakdowns and reduce downtime
– Save time and improve the security of your facilities
📌 Features
– Remote monitoring of machines in real time
– Detect in real time the faults and malfunctions of your equipment
– Alerts in case of machine malfunction
– Notifications when thresholds are exceeded, or abnormal consumption is detected
– Visualize in real time the geolocation and the operation of your equipment
👉 To discover more Smart Industry use cases here.
More information about
KHEIRON IoT Suite