Smart Industry Use Case – Supervision of the filling rate of tanks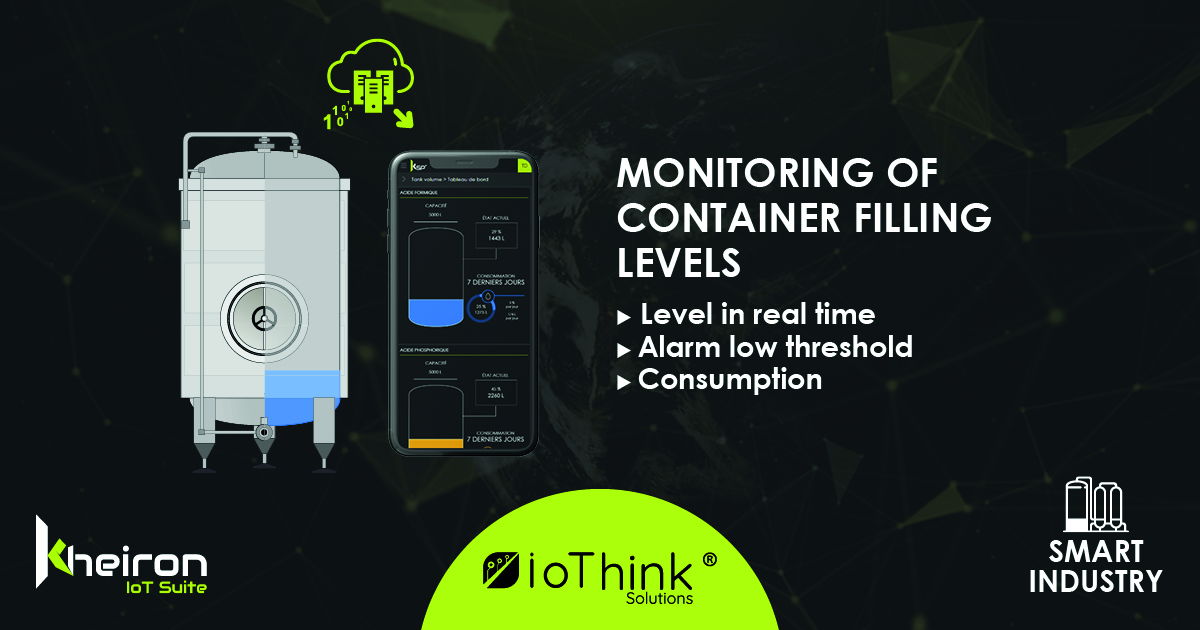 Optimize the management of your fluids and monitor the filling levels remotely. Manage single tanks and containers. Our IoT/M2M platform, Kheiron IoT Suite allows you to anticipate your actions, control your costs and save time.
📌 Uses
– Industrial lubrication tanks
– Gas & Oil bulk tanks
– Cryogenic tanks
– Hazardous chemical tanks
– Waste oil industry
– Remotely monitor tank filling levels
– Keep an eye on the functioning of the tanks in real time
– Anticipate and detect the interventions to be planned
📌 Features
– Status of legacy tanks
– Optimization of tours
– Geolocation of tanks
– Calculation and prediction of autonomy
– Volume calculation of tanks
– Reduce logistic costs
– Avoid emergency interventions
– Real time monitoring dashboards, real time consumption
– Alert system in case of full tanks or anomaly on the filling level or malfunctions
– Customization of parameters (sensor status, alerts…)
👉 To discover more Smart Industry use cases here.
More information about
KHEIRON IoT Suite