The EG-IoT range from Ercogener is now integrated to KHEIRON!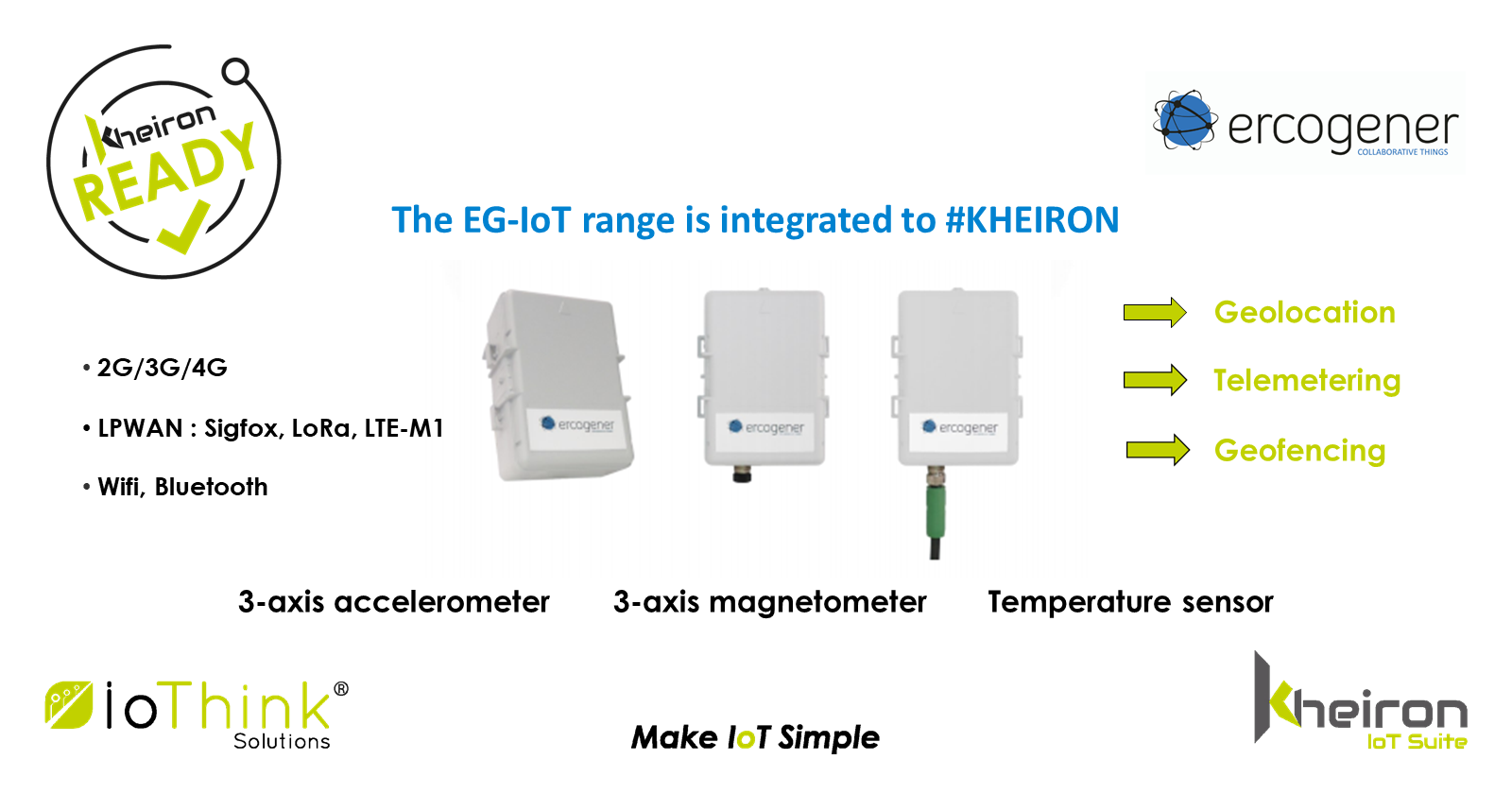 IoThink Solutions keeps on adding devices to its public library of decoders and we are proud to say we now have more than 800 already integrated to our IoT platform KHEIRON!
So let's focus on the EG-IoT range from our partner Ercogener :
All the products of the EG-IoT range are suitable for rugged
external environment. They are all waterproof and shock resistant.
Their compact size, their wide-range integrated antennas
and their long autonomy allow an easy installation and
use.
They can be used for: tracking, geolocation, telemetering and geofencing. They include a 3-axis accelerometer, a 3-axis magnetometer and a temperature sensor, among other features.
They are also compatible with the following networks: Sigfox, LoRaWAN, LTE-M, Wifi, Bluetooth, 3G, 4G…
Contact us to understand how we can assist you with your IoT projects and connect your EG-IoT devices to KHEIRON IoT Suite!
Or visit our partner's website: https://www.ercogener.com/en/products/products/
More information about
KHEIRON IoT Suite